Who we are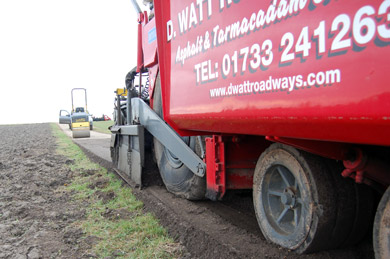 The Directors are: Desmond & Sharron Watt (husband & wife). Myself Desmond, I head up the team keeping a close eye on everything and even now I still like to get my hands dirty. Sharron deals with office administration book keeping etc. Without her, the figures wouldn't add up.
The rest of the team are:
Chris Wilkins (the Foreman)
He is the friendly face on site. Hard working and always keen to help. Like myself he has many years of experience in the tarmac industry, having been recruited virtually straight from school into my fathers surfacing business in the mid eighties.
The rest of the team are a mixture of former employees from my Dad's days or people that I have hand picked and trained myself. This I find is best as it means you get the people trained the way you would like them to work.
If you have not had a look already, have a look at our history section to see more about who we are.