What we do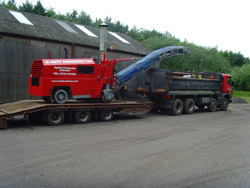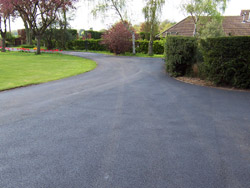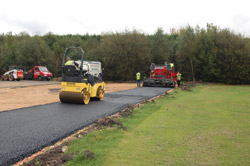 Farm yards, farm roadways or even farm house driveways. We have done a quite number of in-expensive farm roadway re-furbishments by way of laying asphalt planings through our tarmac paver, thus offering an enormous saving on tarmac paving.
We have given tired out concrete on factory floors a new lease of life by laying a smooth layer of stone mastic asphalt over the top. The down time for the warehouse is hours or days rather than weeks thus offering a huge time and cost saving over removing and replacing worn out concrete. Experience has proven in the past that our charges can be even less than an injury claim from a fork truck driver with a back injury caused by an uneven floor.
We do factory yards complete overlays or selective plane out and repair. Often this can be done in the same day (as we own our own planing and laying equipment) thus reducing trip hazards and inconvenience to the minimum. Once again I would re-iterate that this kind of repair not only adds value to a yard, but it also reduces risk of injury to employees or the visiting general public. So in these litigious times it is more than likely self financing.
We have even repaired tarmac surfaces in multi-story car parks.
Driveways, are a job we frequently get asked to do, we can offer this in red, black or hot tar spray with gravel or granite chip rolled in. The size of the job is not important we value all business.
We have had hospital trusts, local authorities, school boards, private house developers, industrial developers and even one or two Lords as our customers.
In summary we do practically everything related to tarmac and asphalt surfacing, more than can be listed above so please contact us if we appear to have missed something off the list.